4 Ways to Turn Your Love of Video Gaming Into A Career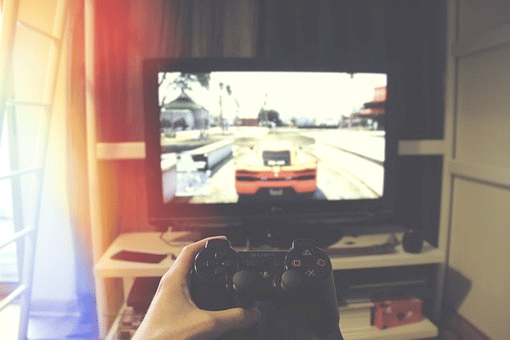 Do you enjoy video gaming, and are you considering turning this hobby of yours into a career? There are different ways you can go about getting the knowledge and skills you need to land that dream job. So read on to find out a strategy that will work for you.
Get an Online Degree
Signing up for courses like an online software development degree will open the doors to a creative career in a cutting-edge field. You'll learn all about computer programming as well as web and application development. And when you enroll in an all-online program, you can keep your day job and take care of your family while you're learning new skills at your own pace. It's an affordable way to start exploring a new career for yourself, and when you're passionate about what you're studying, you're bound to become successful at it. So if you dream of becoming a game developer, stack the odds in your favor by getting the right credentials to build up your résumé.
Monetize Your Video Gaming Skills
Start a blog to showcase your skills and strategies. Once you start amassing followers, you can work toward monetizing your efforts with affiliate marketing. In addition, you should also consider launching a YouTube channel, building an audience, and start making money from your videos with ad revenue. The more subscribers watch your online content, the better your earning potential. Once you have a few videos uploaded, think about turning an MP4 into a GIF so you can create custom animations to post on social media in order to increase your following. And don't forget to tag your videos with keywords describing your content, increasing the chances of people finding your channel during an online search.
Become a Video Gaming Tester
If you live and breathe video gaming, testing new offerings before they hit the market and getting paid for it seems like the ideal career. But there is a little more at stake than just playing on your console or computer all day. You'll be responsible for ensuring that the game is running smoothly and looking for potential bugs and glitches. You'll be reporting to the technical team with your findings, then test and retest again to make sure the product is ready to be launched on the market. So if you are highly detail-oriented and you don't mind going over the same levels or sequences over and over, this job can potentially open the doors to becoming a video game designer or developer.
Look for an Internship in the Video Gaming Industry
For people with little to no experience, internships are an excellent way to beef up their résumé as they learn on the job and gain a deeper understanding of the industry, get an overview of the different positions available in the field, and benefit from some real-world experience. You can learn a lot about gaming and interactive 3D content by applying to become an engineer, technical artist, or UI/UX intern. Your favorite gaming or software companies may also be offering internship positions as data analysts or narrative designers. So if you are eager to start a career in the video gaming industry, go online and look for opportunities that will allow you to get your foot in the door.
Getting to work in a field you love is an attractive proposition for many. If you enjoy playing video games, you can start a career in that growing industry by getting a degree in software development, showcasing your skills online, or finding internship opportunities.
Are you looking for accurate information without limited outside noise and marketing efforts? That is exactly the philosophy of our blog site, dailywebtalk.com. So join us to hear about the latest!