House Harmony: Home Modifications for Health and Well-Being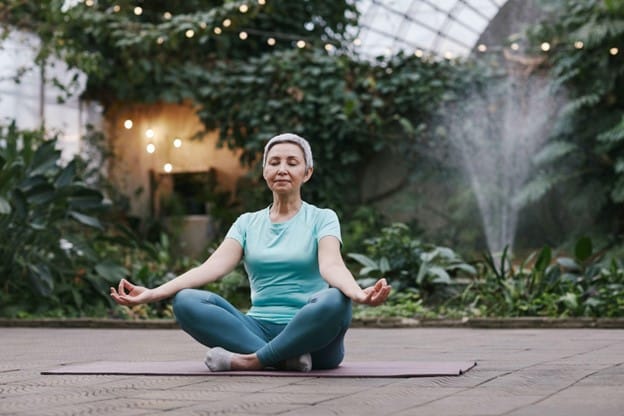 After a long day, it's important to come home (or log off) to a space that brings comfort and joy. You can make plenty of repairs and modifications to your home to improve your health and well-being.
Clean Air
What could be more important than the quality of the air we breathe? If you have pets or a build-up of dust/harmful allergens, you can take steps to ensure a cleaner home atmosphere. For example, it may be worth considering replacing furniture or even removing your carpets, to make way for floorboards. Hard floors (whether organic or synthetic) are often easier to clean and offer no protection from allergens or toxins, as they tend to sit on the surface, rather than sinking in.
Another strategy is to invest in plants. There are plenty of air-purifying options available that will look great in addition to providing health benefits. English Ivy, for example, is well suited to bathrooms due to its ability to reduce airborne fecal particles. Alternatively, the aloe vera plant is known to provide detoxifying benefits in rooms regularly cleaned with chemicals (just be sure to keep it out of reach of dogs and cats, as it's toxic for them to consume).
Relaxation Spaces
With noisy grandkids, guests, and remote working, it's not uncommon for the family home to become a place of unrest. Fortunately, there are some simple steps you can take to change this. The first is to earmark a lesser-used room and convert it into a relaxation space, or even a reading room. This will allow you to physically step away from the chaos and spend some time in peace.
Another idea is building an exercise space. Rather than sprawling out across living areas, your exercise space gives you the ability to practice tai chi, yoga, pilates, or even cardio workouts with a treadmill safely and independently. Remember, if you're thinking about building a home gym, make sure you also invest in storage space – weight racks and cabinets are key to ensuring this doesn't become another source of mess.
Alternatively, you could design a home office that prioritizes stress relief if you work from home. Add organization solutions, install lighting that reduces eye strain, and invest in an ergonomic chair and desk to prevent poor posture.
If you're converting a room in your home, it's wise to track any upgrades you're making as certain improvements can raise the value of your home. Take before-and-after photos and keep receipts for any work you have done.
Green Thinking
With rising sea levels, global desertification, and warming, it's important that we all do our part to ensure that our kids and grandkids inherit a clean, habitable world. A great way to help out is to change some of our home practices. For example, if you like to spend time out in the yard, you could try 'low-water landscaping'. The EPA has many guides and products that can help you to waste less water and spend less money. Changes relate to your choice of plants, use of mulch, use of rainwater, or replacing grass areas altogether.
Reducing your carbon footprint and water usage can prove therapeutic in itself, but you may also decide to restructure your garden to directly alleviate stress. It's possible to create a relaxing space and still remain conservation-conscious – you could, for example, invest in some Zen garden boulders/rocks. There's also a wide range of tranquil, solar-powered lights available to homeowners – just be sure to place these in areas where they'll receive plenty of exposure.
Installing solar panels on your home has a lot of benefits, including reducing your carbon footprint and saving you money on your electric bill. The cost will vary for solar panel installation depending on the type and size of the panels and whether you're connected to the utility grid.
Home is where the heart is, as they say – if you want to feel happier and calmer in yourself, it's often necessary to take steps and make improvements to the spaces around you. With purer air, room to relax, a stress-free home office, and some green upgrades, you'll soon find improvements in your health and well-being.